1 tag
You hold the keys to your ideal future
On Wednesday I got engaged to my best friend and the man who I feel I was put on this earth to love. He proposed at sunset, on the beach in Santa Teresa, Costa Rica. We had just ended a day of magical adventures — from waterfall climbs and cliff dives to synchronistic run-ins with local guides. Butterfly gardens and eating just-caught fish turned into a beach and jungle sunset horseback...
Melissa Joy: Surround Yourself With People Who Are... →
Tears. Chills. Gratitude.  I love you, Mel. And I can't wait to meet him. melissajoykong: I found out yesterday that one of my best friends, Amber Rae, is engaged (!!!!!!!!). She's getting married to an incredible man named Farhad, and I couldn't be more thrilled for her. If you saw my reaction, you would've thought I was the one who just got engaged. I am so ridiculously happy and...
1 tag
Speak up, I can't hear you
Late last night, I rode the subway home, exhausted from a full day. The couple sitting next to me was playing a loud game on their computer.   "Do they not realize how disruptive they are?" I thought to myself. "Why on earth are they playing that game right now?!" I became increasingly frustrated with every new sound. Mid-negative thought storm, I checked in with myself...
1 tag
Create your "Nourishment Sandbox"
Recently, I had this feeling I was going to meet someone who would help me more deeply explore and navigate the world of holistic health. I had a feeling that this person would be a breath of fresh air, carrying with them a refreshing perspective on healthy living. These glimpses of who I'm about to meet don't show up often, but when they do, this person comes into my life soon...
1 tag
The Battle of "Not Thin Enough"
Though spring is my favorite time of year (hello flowers! and sunshine! and warm weather!), bikini season has long been my worst enemy. My perfectionist tendencies seem to bubble up ever so strongly and I find myself obsessing about every single thing I consume. Talk about a recipe for disaster!  But this year that's changing. I feel something inside of me shifting in a major way. Instead...
1 tag
Three Simple Words to Improve Your Communication
"I hear you," I said to my Mom on the phone this morning after she dropped some entrepreneurial wisdom on me.  "Great," she said. "Now I don't have to repeat myself three times." My brain exploded as I experienced a very simple yet big breakthrough for our relationship: acknowledge what Mom is saying so that she feels heard.  For years, a point of...
1 tag
The Death Bed Exercise: How to build a life around...
Yesterday my man left for a 5-day solo reflection and meditation retreat. After five years (and maybe longer) of 12+ hour days seven days per week, he decided to take a step back to clear his head.  He's the kind of guy who gives so much to everyone, who see's the potential in all, and makes sure everyone else is well before taking care of himself. As much as I love...
1 tag
When to Quit and When to Stick
What many Bold Academy participants (aka "Bolders") and clients of mine have in common is that they're making a lot of important decisions. Do I leave my job and start something? Do I stay at my job, start something on the side, and leave when we reach a certain point?  Is what I've been working on for X days/months/years really worth it? Knowing when to quit and when...
1 tag
How to Balance Doing What Energizes and Drains You
In the last week, five or so people have approached me with questions around priorities, discipline, and getting things done. "I'm not as productive as I'd like to be right now." "I push things away that I don't want to deal with." "I'm feeling more drained and tired than usual." My first two questions always are: 1) What do you...
1 tag
1 tag
1 tag
2 tags
2 tags
1 tag
Act how you want to feel
A few years ago I heard a story about success and achievement that deeply resonated with me and has stuck with me since. A speaker (I can't remember who) was presenting in front of a room of Fortune 100 executives.  He asked the group: "How many of you achieved success over the last year? You experienced returns on investment and reached quarterly goals." Almost the entire...
1 tag
1 tag
1 tag
2 tags
Let love guide you
A few months ago I wrote about my sudden urge to visit Los Angeles. The pull propelled me to immediately book a ticket and the serendipitous trip led me to pack up two suitcases and move from the mountains in Boulder to the beach in Marina del Rey. What I neglected to share in that post was the main reason why I felt called there.  A calling, according to Google dictionary, is "a strong...
1 tag
1 tag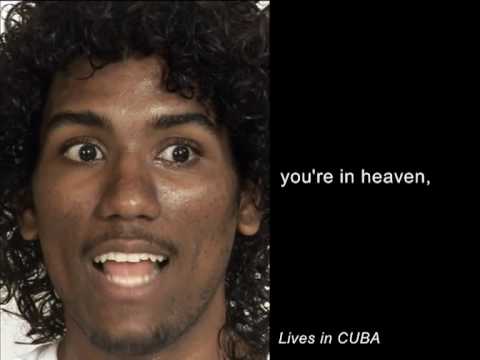 1 tag
How to Inspire Lasting Change
Want to inspire lasting change? Don't tell somehow how you want them to change. Don't nag them to do things a certain way. Instead, be the example and show them there's a better way. Set a stage such that they get to experience what's possible.  Have a teammate who is always late for meetings? Start without them and don't restart or catch them up when they...
1 tag
A Simple Process for Getting Unstuck
When we live as our best selves, we're poised to do our best work, build the most fulfilling relationships, and ultimately create a better world. When at our best, we live in integrity with our values and beliefs, inspiring those around us to do the same.  A past client of mine was a CEO at a $100M company. He came to me one day and said that if he kept doing what he was doing, he'd...
1 tag
1 tag
1 tag
Be Open to Receiving
Six weeks ago, I felt a sudden urge to visit Los Angeles. The weather was starting to turn in Boulder, I was beginning to feel antsy, and I felt called to SoCal. So I booked a ticket.  As the plane descended into LAX, I watched the beach and mountains unfold through the tiny airplane window. Suddenly, I was overtaken by a feeling of natural familiarity—the same feeling I experienced when...
1 tag
1 tag
One Bold Step to Living Fully
Since The Bold Academy ended in July, and with applications for SF now open as of today, people often ask me about the outcomes and results. That's when I like to tell stories. One of my favorite stories is of Whitney Flight. In her words: At The Bold Academy, I cultivated my initial flirtation with "yes" into a full-fledged love affair. I learned the beauty of saying "yes" despite...
1 tag
The Power of Vulnerability: 5 ways to come alive...
"What makes you vulernable makes you beautiful." - Brené Brown One of my favorite TED talks is by Brené Brown on the Power of Vulnerability. The premise is that connection is why we're here, and in order for connection to happen, we have to allow ourselves to be seen.  She encourages us to take off our masks, to have the courage to be imperfect, the strength to love ourselves...
1 tag
Bold Academy heads to San Francisco in January
From a budding idea in January to a transformative experience this past July, the first ever Bold Academy created far more impact than we could have imagined. For thirty days, we all lived under one roof in Boulder, with mentors, speakers and facilitators from around the world, combining entrepreneurial challenges with hands-on workshops and a healthy lifestyle, all dedicated to closing the gap...
1 tag
1 tag
Be unapologetically you
My buddy Shannon called me last week to get my perspective on a girl he's been crushing on for months.  "I'm crushing so hard on this girl and she doesn't respond to me at all," he said. "It drives me crazy. I know she's busy with her new job and I'm not trying to force it but daaaaaamn."  "Hmmm…" I said. "How often...
1 tag
The Path of Least Resistance
A few months ago, an amazing and enlightened woman named Mellissa shared with me a story that I think of often. Her thirteen-year-old son approached her with the idea of dropping out of high school to start his own film company. He thought that by focusing all of his time and energy on the business, he could do far more and retire by the age of 30. Not necessarily overjoyed by the idea but in...
1 tag
The Gifts of Life
I believe that every person who enters our life is a present, a pre-sent gift, summoned to deliver a lesson, to help us grow, or to remind us of how magical life is. I've found that life tends to give us the people we need—those who will help us, hurt us, love us, leave us, and ultimately shape us into the person we're meant to be.  A few years ago when I was speaking at a...
1 tag
Live for the question, Experience the answers
I often think about the difference between intellectualizing a concept and actually experiencing it. I think about how hearing something versus feeling something impacts how and why we make decisions.  For example: The little kid who you tell ten times not to put his hand on the stove hears you but it isn't until he puts his hand on the stove and experiences the pain that he realizes not...
1 tag
The Endless Dance of Life
"Put your palms together and bring them to your heart in Anjali Mudra," said Nichole, our yoga instructor. I closed my eyes, pressed my hands together, and brought them to my chest.  "Now slowly rub your hands together, away from your chest," said Nichole. I rubbed my hands together slowly. And then faster. I felt a smile emerge as I knew what was coming next. ...
1 tag
Serve yourself to serve the world
One of the biggest challenges I see with many of my clients is a lack of self-care. They're so driven by their work that they forget about their own needs. They're so wrapped up in a relationship that they fear stepping outside that box to pursue what they feel called toward. They have so many social obligations that they'll go an entire week without any time alone....
1 tag
The timing is perfect
"The timing isn't right," someone said to me five months ago when I told him about the idea for The Bold Academy.  "Why is the timing off?" I asked. "That's too much to make happen too quickly," he said. "Nah… the timing is perfect to see what happens," I said. "There's no better time than right now to see...
1 tag
How to Clarify Your Dreams
In the last 24 hours, dozens of people have asked me "What happened at The Bold Academy?!" and "What are the highlights?!"  So much has happened in the last 30 days that I don't yet know where to begin. The experience was so intense, so magical, and so unexpected that trying to put it into words has left me tounge-tied and in a perpetual state of writer's...
1 tag
1 tag
Always be direct (with love)
"I sense she's hesitant," a guy friend just texted me about the woman he's in love with. "Explain," I said. "I told her I'm coming to visit," he said. "She emailed about something else and said she'll respond later."  "Hmm…" I said. "Be open and direct with her. Say what you feel and what you...
1 tag
8 Reflection Questions to Stay In Touch and On...
I'm sitting in Hayes Valley right now, sipping on a Blue Bottle iced coffee, enjoying the rays against my sun-kissed skin, feeling the crisp air blow through my wavy hair. A man to my right is playing a magical melody on his guitar, which reminds me of a tune from Woody Allen's Vicky Cristina Barcelona. I snap a picture, turn my phone on silent, and breathe in the perfection of this...
1 tag
Pursue truth, not happiness
People frequently tell me that their ultimate goal in life is happiness. And for a while, I thought I just wanted to be happy too. I pursued happiness as an end goal and evaluted opportunities by asking myself, "will this make me happy?"  What I've come to realize is that the pursuit of happiness isn't good enough.  Happiness is fleeting. It's temporary. It comes...